Update with new Insane Clown Posse and Hopeless Records blind-box series, August 2019!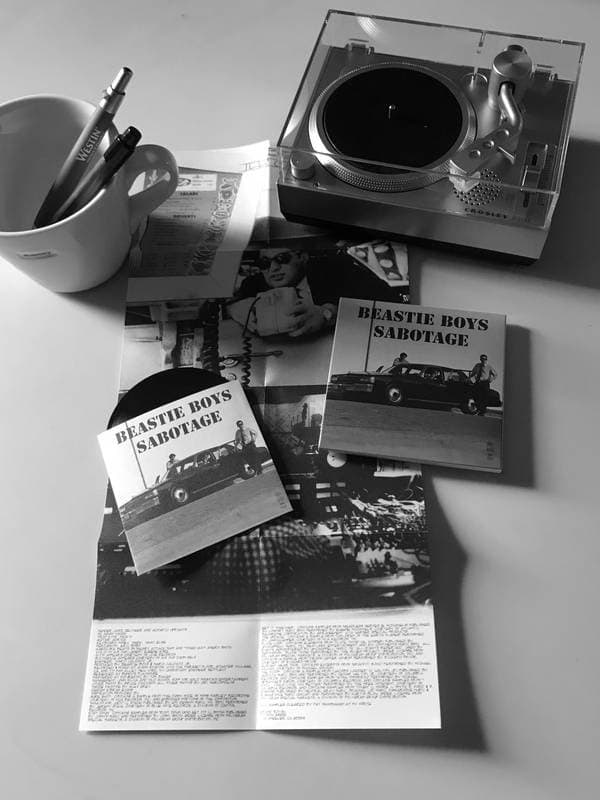 Beatie Boys "Sabotage"
The first of hopefully many upcoming new 3" record releases has finally1 been announced. Each will be available at participating Record Store Day pledged record stores2.
From the Record Store Day press release:
Beastie Boys' classic "SABOTAGE" has been starting parties and ending Beastie Boys shows since 1994. And now, to mark the 25th anniversary of ILL COMMUNICATION, the album that returned Beastie Boys to the #1 spot, "SABOTAGE" will be issued as a 3" single, available only at indie record stores beginning Friday, July 19, 2019.

Made to play on the RSD3 mini-turntable, the RSD3 " SABOTAGE" single comes in an outer box that reproduces the original 7" single sleeve art, and includes a pull-out Ill Communication poster.
The release will be limited to 2,500 copies and will be available for $9.98.
Epitaph Blind Boxes Second Pressing
The four blind box Epitaph releases are also being repressed on blue vinyl, which is slightly weird as it's a nicer release than the limited Record Store Day variant, but if you haven't picked them up yet, your wait has been rewarded. No word as to whether you'll have to buy the four individually in blind-boxes or whether they'll be available as a complete set like some retailers sold the initial run.
Third Man Blind Boxes Second Pressing
The other four blind-box releases from Third Man Records are being repressed on red vinyl, giving those who missed out on Record Store Day another chance to get a copy, but is also unfortunate for those who did purchase them already that a nicer variant is being repressed and easier to come by after you've already waited in line on RSD, or paid too much for them at auction in the usurious after-market.
Like the Epitaph releases, it's up to individual retailers as to whether they'll be available individually or as a set, but they're being sold only as a complete set from Deer Park Distributors.
Insane Clown Posse ICP Blind Box Series
I did not see this one coming.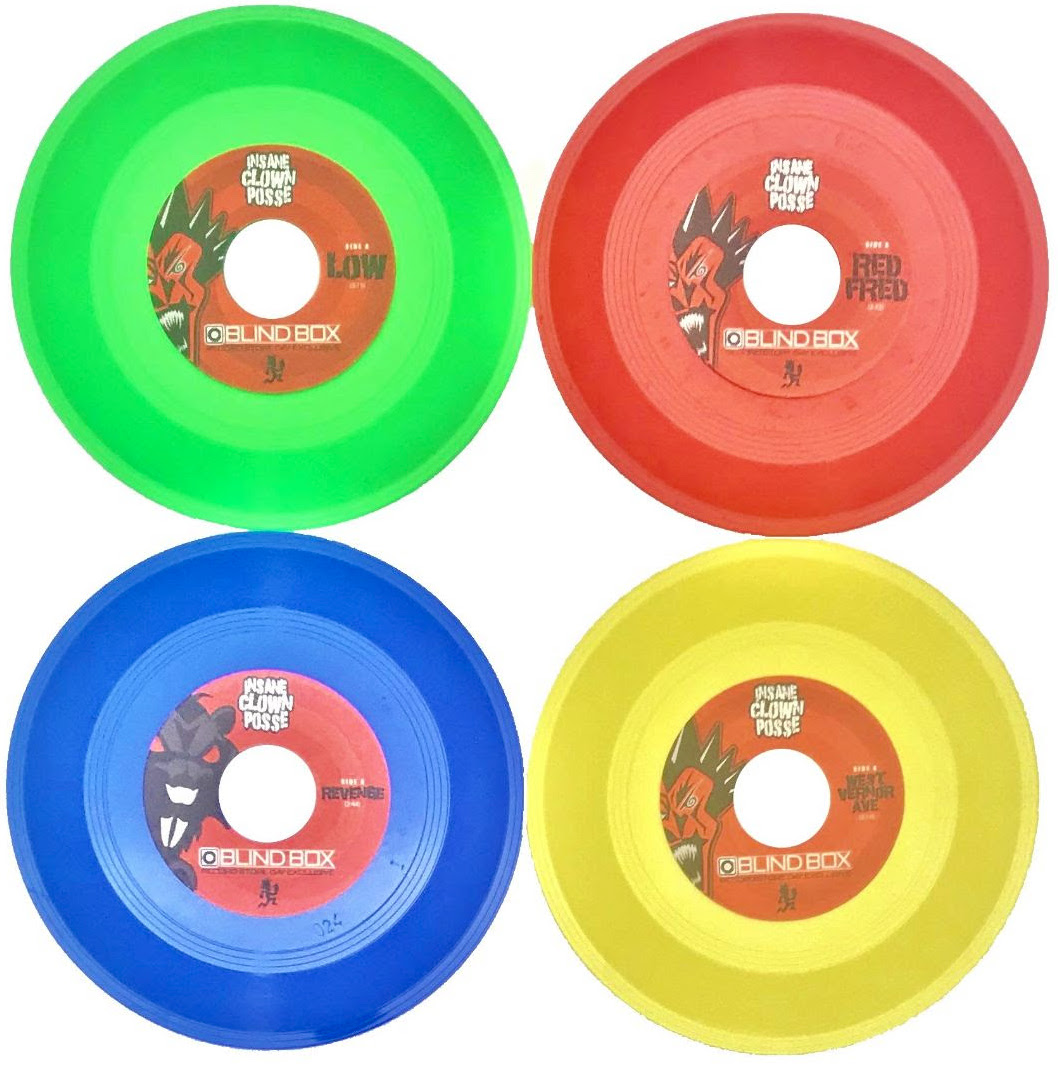 From the press release:
ICP is releasing their 15th album this month (Fearless Fred Fury) but this is their very first RSD3 3" single–in fact, it's their first FOUR 3" singles, coming out in a Blind Box series. One of four Insane Clown Posse tracks on each disc (with a poster!), among them the previously unreleased "Revenge".

Each Insane Clown Posse Blind Box piece will include ONE of these singles:

Insane Clown Posse - "Red Fred"
Insane Clown Posse - "Low"
Insane Clown Posse - "West Vernor Ave"
Insane Clown Posse - "Revenge"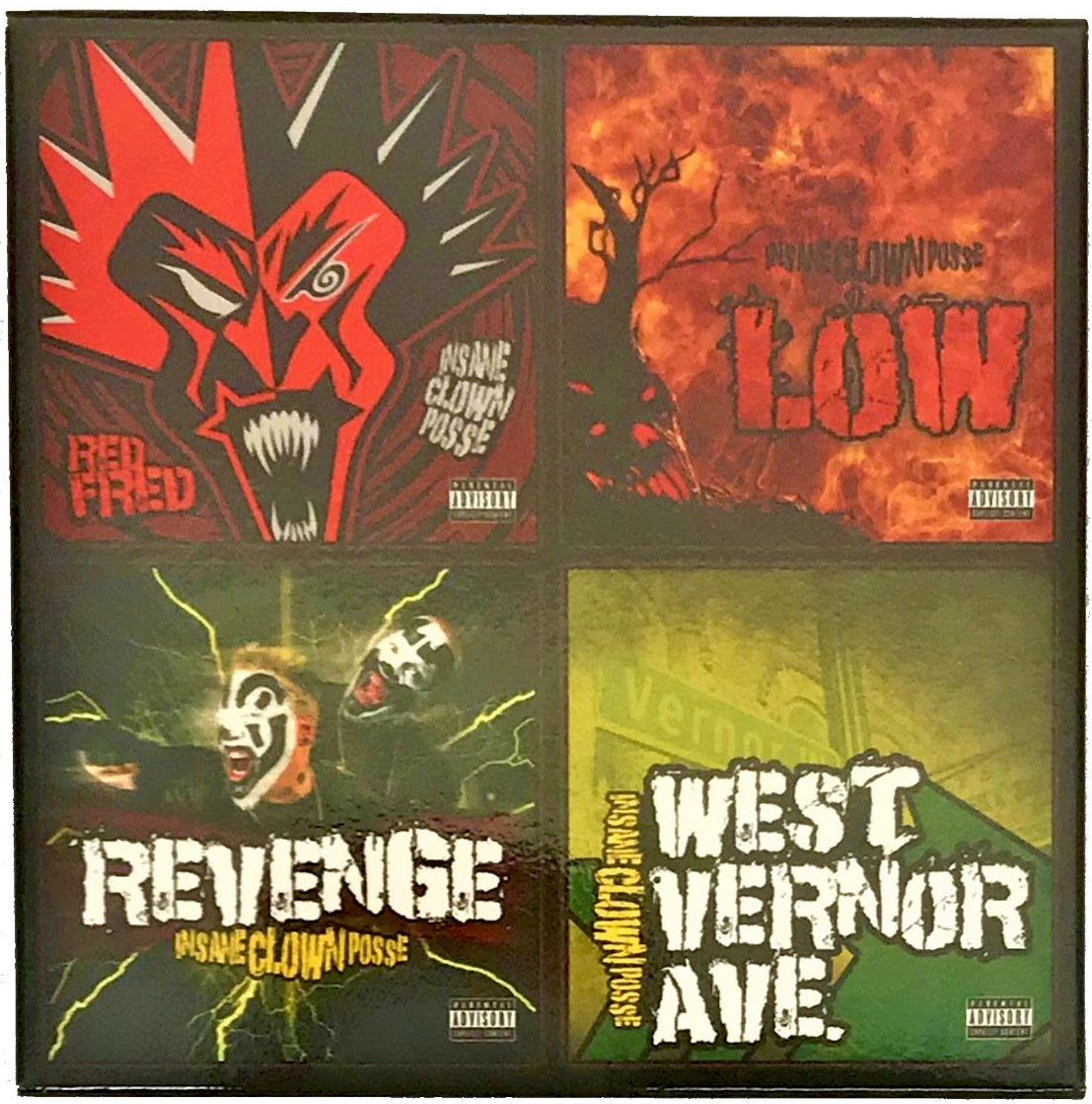 Available 30 August 2019, limited to 1,000 copies.
Alright, juggalos, who's picking these up? Whoop whoop!!
Hopeless Records Blind Box Series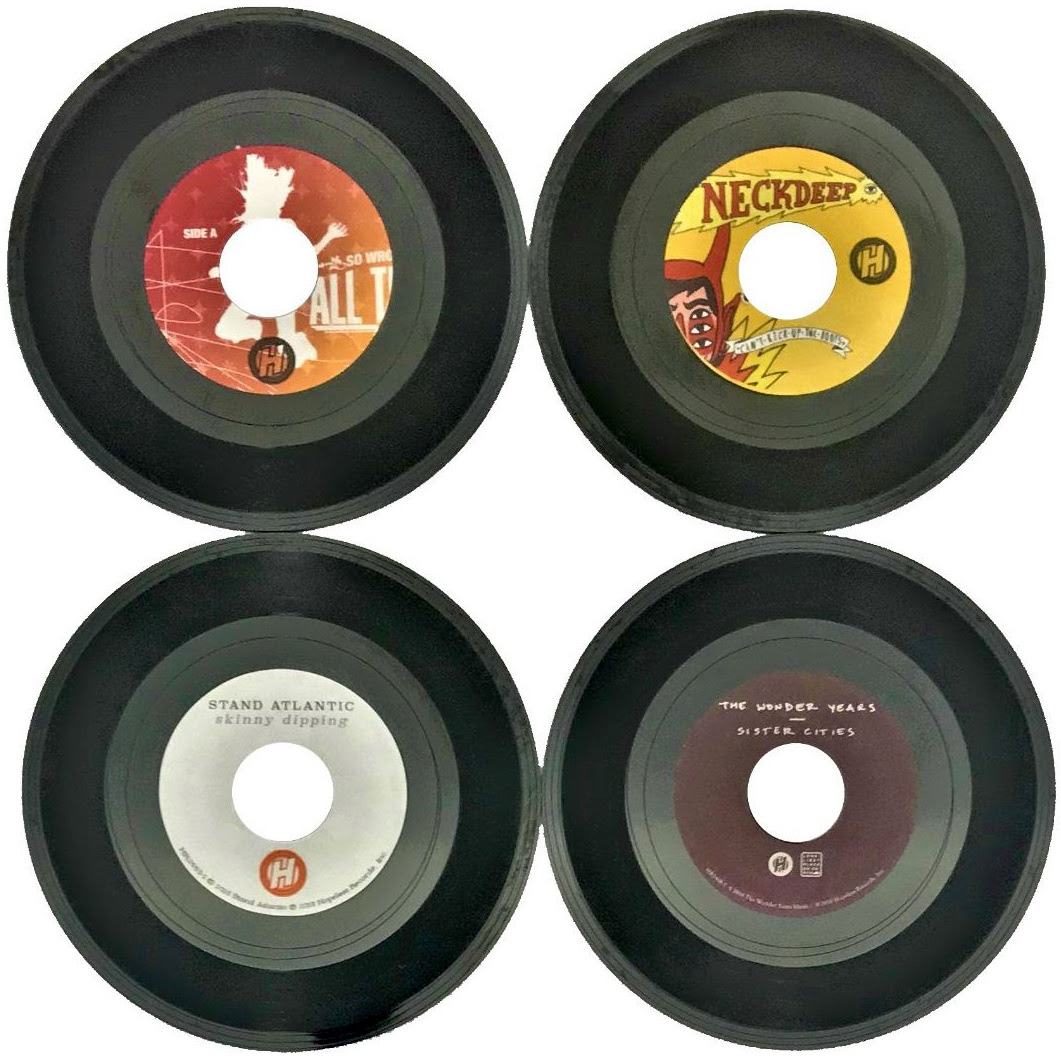 From the press release:
To celebrate the 25th anniversary of the label, we're happy to have this LITTLE piece of Hopeless Records–a Blind Box series with four great Hopeless artists. Each single is in blind box packaging, so finding out which single (and poster!) you get is part of the fun.

Each Hopeless Records Blind Box piece will include ONE of these singles:

All Time Low - "So Wrong It's Right"
Neck Deep - "Can't Kick Up the Roots"
Stand Atlantic - "Skinny Dipping"
The Wonder Years - "Sister Cities"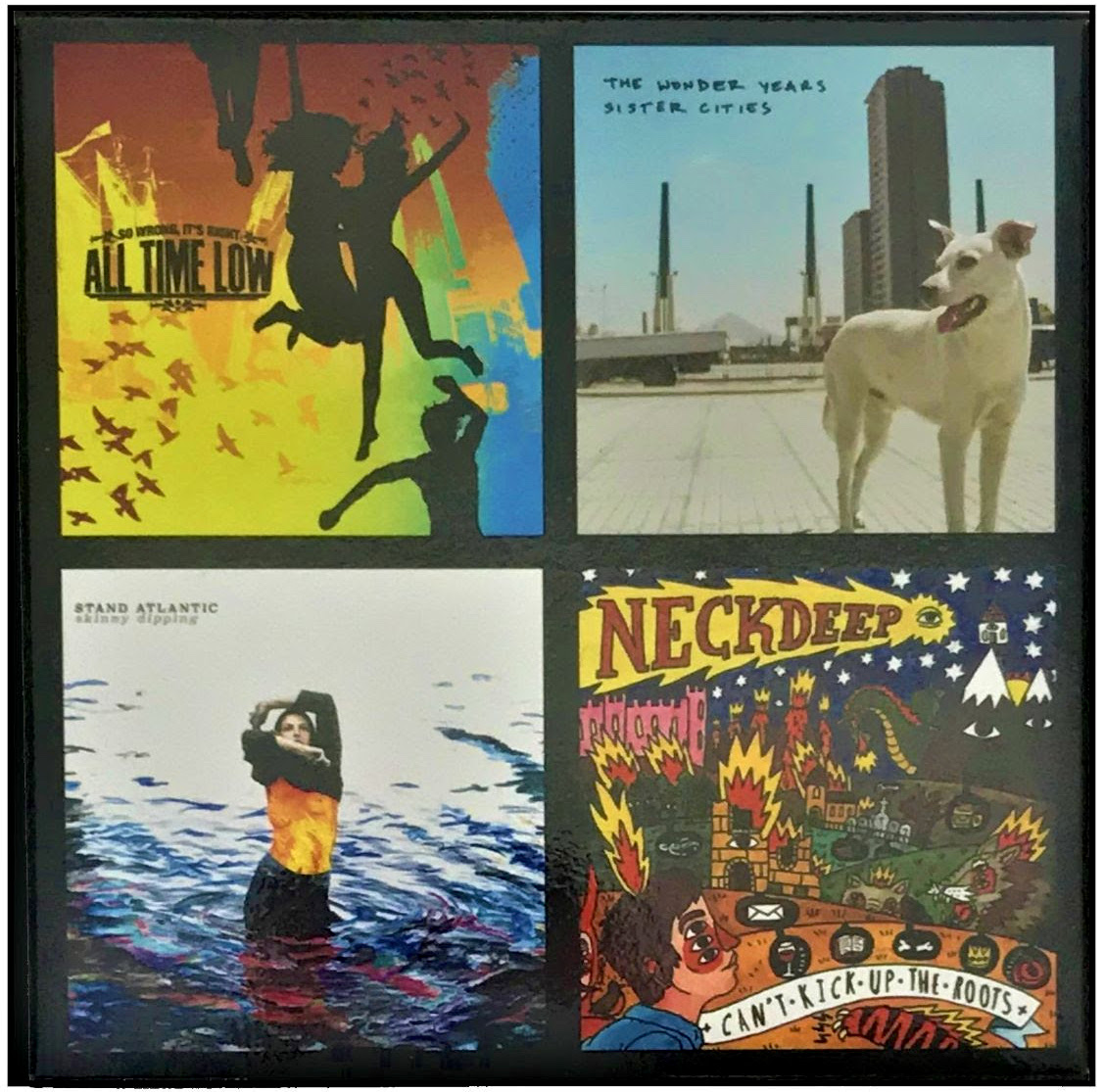 Available 23 August 2019, limited to 1,000 copies.
---
We'll keep you posted on any further release news.
---
Does two months after Record Store Day constitute a "finally?" ↩︎
So the same record stores that stocked the original limited issue Record Store Day 2019 releases. ↩︎