In the curious life of the 3" record player, there have only been two different turntables produced (with some variations in branded colorways for each).
Crosley RSD3 Mini Turntable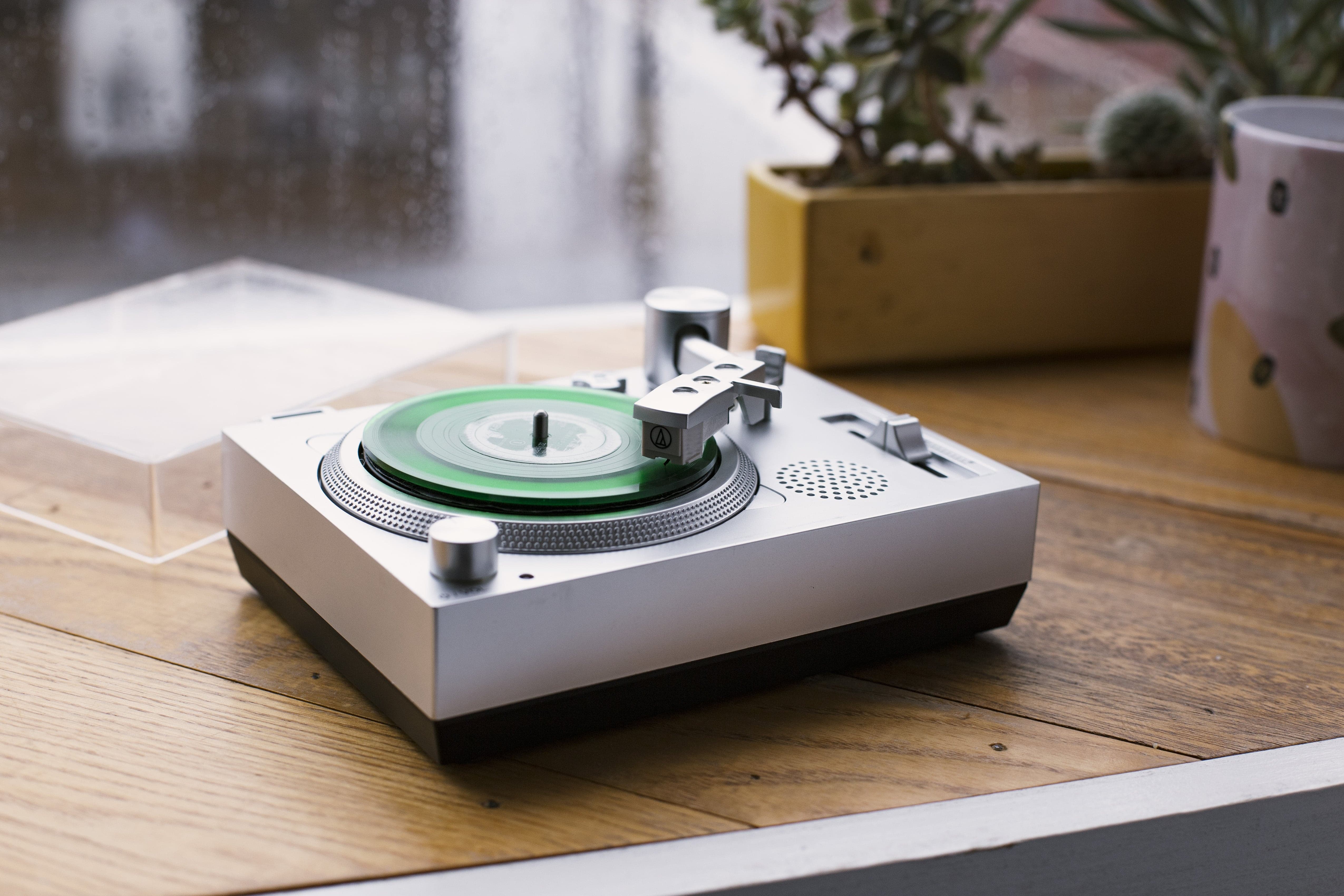 Record Store Day 2019 Exclusive
The Crosley RSD3 3" record player was released for Record Store Day 2019 and brought 3" records to the world outside of Japan for the first time in the life of the format.
Bandai Portable 8-ban Record Player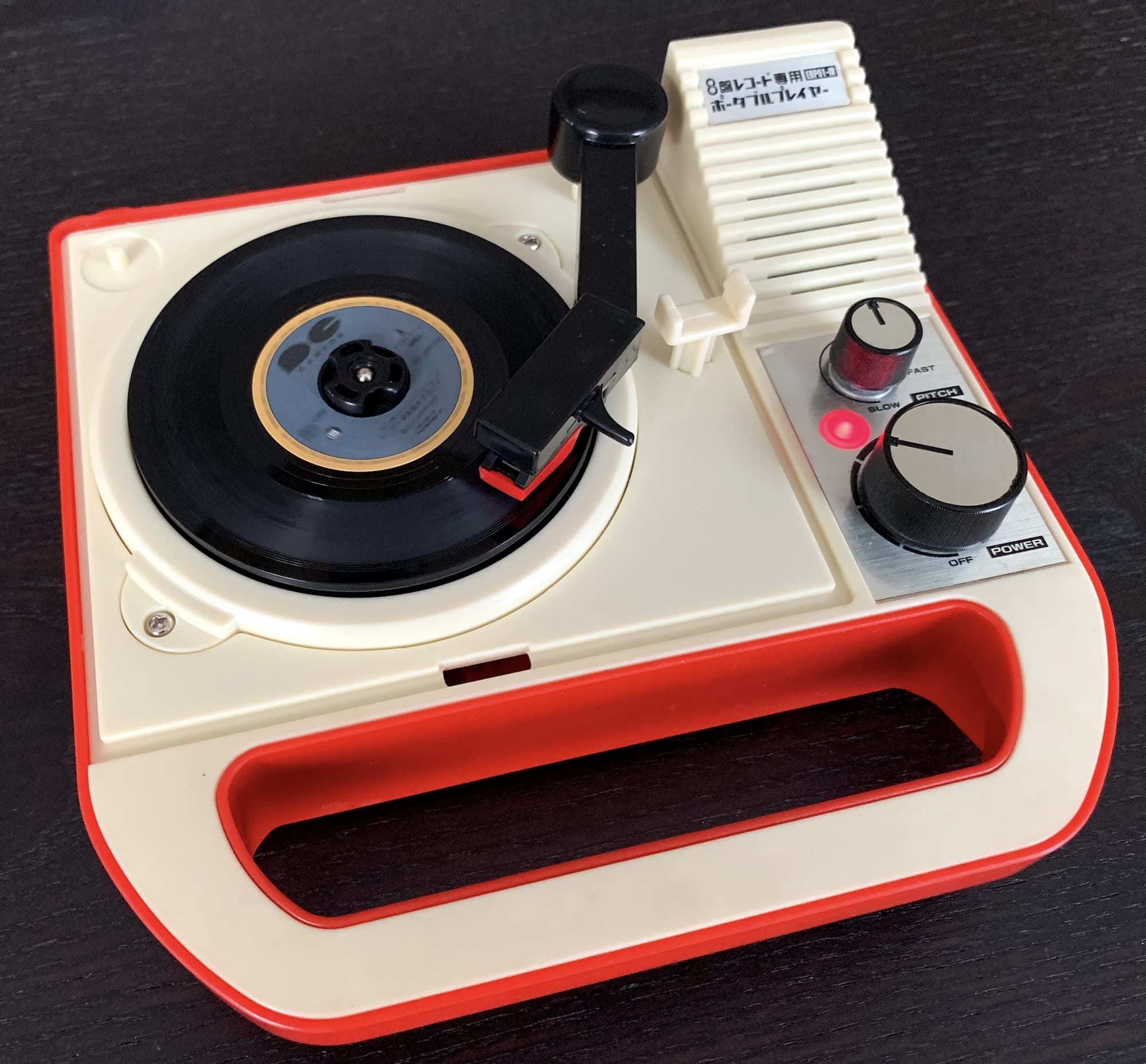 The original 8-ban record player from Japan
The Bandai 8-ban record player was the only player for 8-ban records when it was released in 2004.
The Bandai 8-ban player is also available in the following colorways: