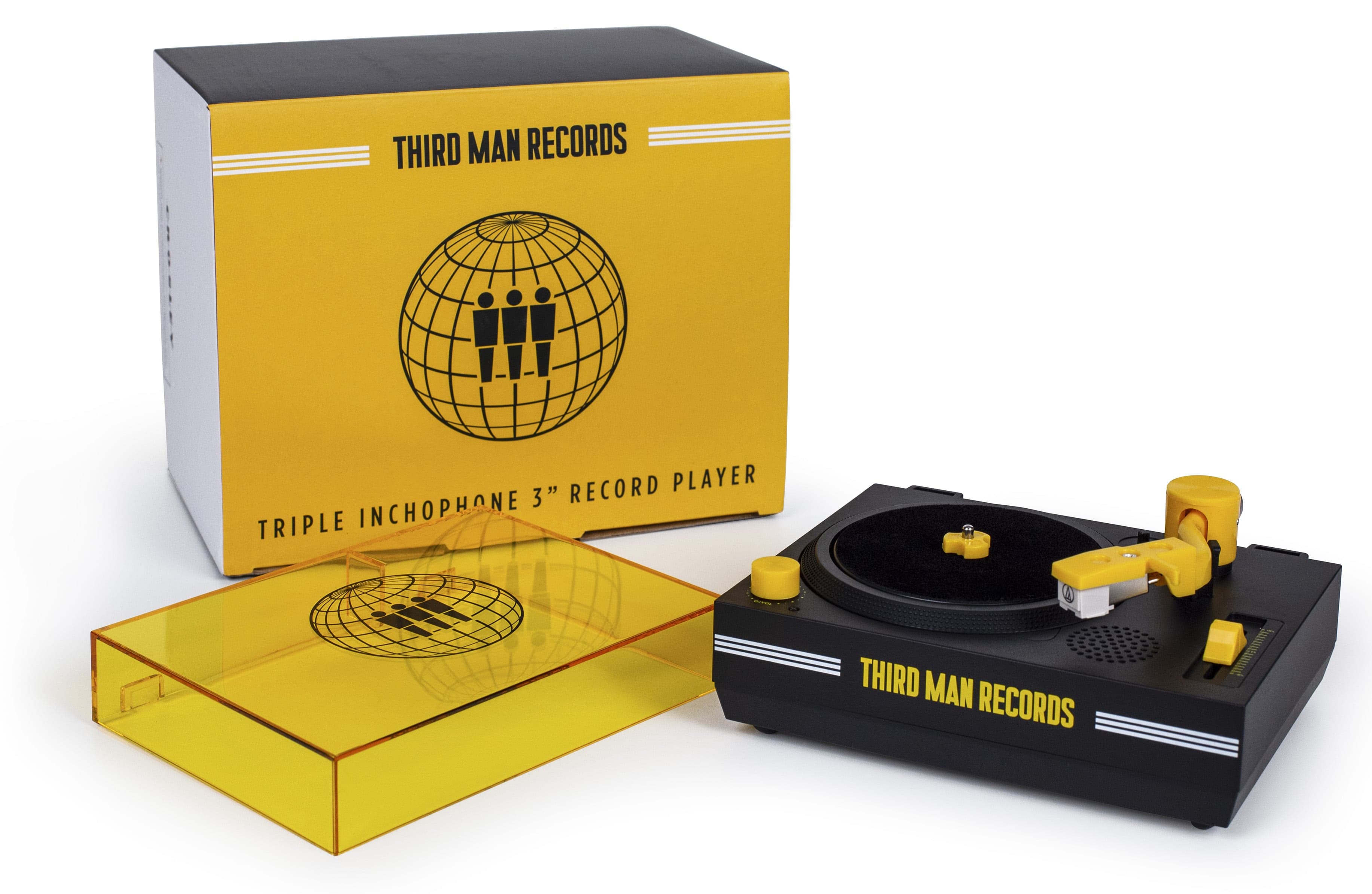 Details
The Third Man Records Edition is a Crosley RSD3 mini turntable for 3" records produced in a Third Man Records special branded colorway for release exclusively at the Third Man Records storefronts in Detroit and Nashville for Record Store Day 2019.
It was sold alongside a series of six new 3" records from the White Stripes.
From the Third Man press release:
<p>
Fast forward to 2019, the idea of resurrecting the format stemmed from a trip to
Japan when representatives of Record Store Day met the only factory that used to
make these "8ban" records and as such the RSD3 Mini Turntable by Crosley was
born with its special edition Third Man Records Triple Inchophone, available at
Third Man Records Nashville and Detroit storefronts on Record Store Day. Third
Man Records is happy to use the rebirth of this format as a welcomed excuse to
release an exclusive box set of six 3" records containing selections from the
White Stripes singles back catalog that have not been previously available on 3"
record (only available at Third Man Records storefronts), as well as 4
additional label selections, available in mystery sleeves only at RSD
participating record stores around the world.
</p>

And they made a snazzy promo video too (oddly claiming fast recharging via USB even though the player doesn't have a rechargeable battery):
Specs
All specs of the Crosley RSD3, except:
Black and yellow colorway, branded with Third Man Records
Model #: CR6037A-YE (yellow)
Sold alongside six new White Stripes 3" releases
Limited edition of 1,000 units.
Price: $79 USD, or $150 for both the player and six 3" records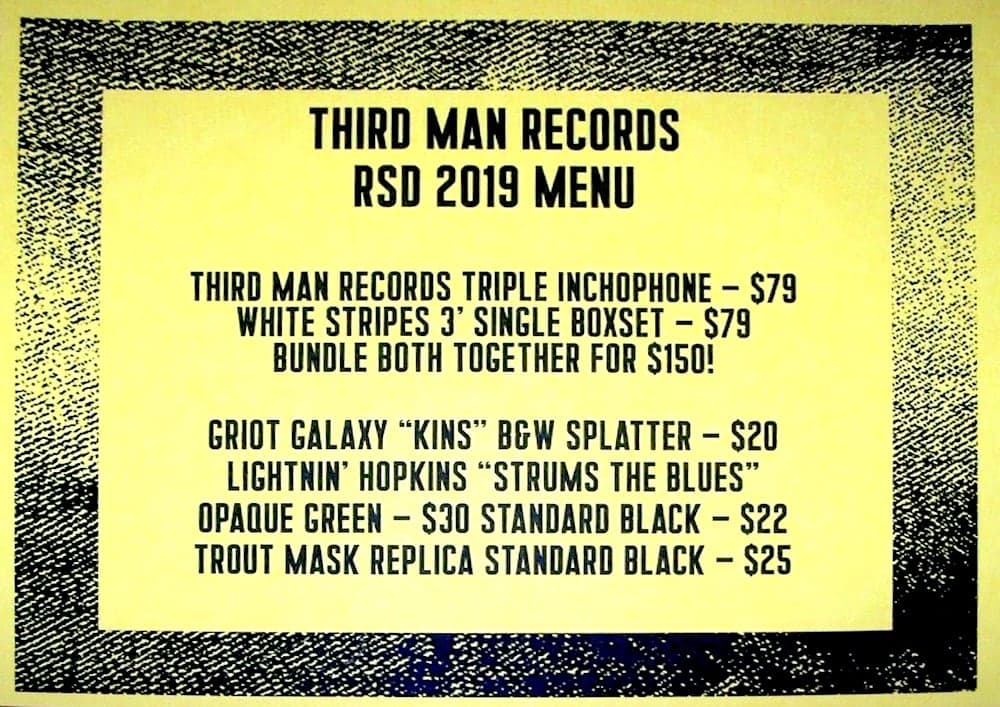 Comparison to Standard Edition
Aside from the color, the Third Man variant also has no Crosley logo on top of the player (and of course, a large Third Man Records logo on the front face of the player). The words "Triple Inchophone" do not appear anywhere on the turntable itself.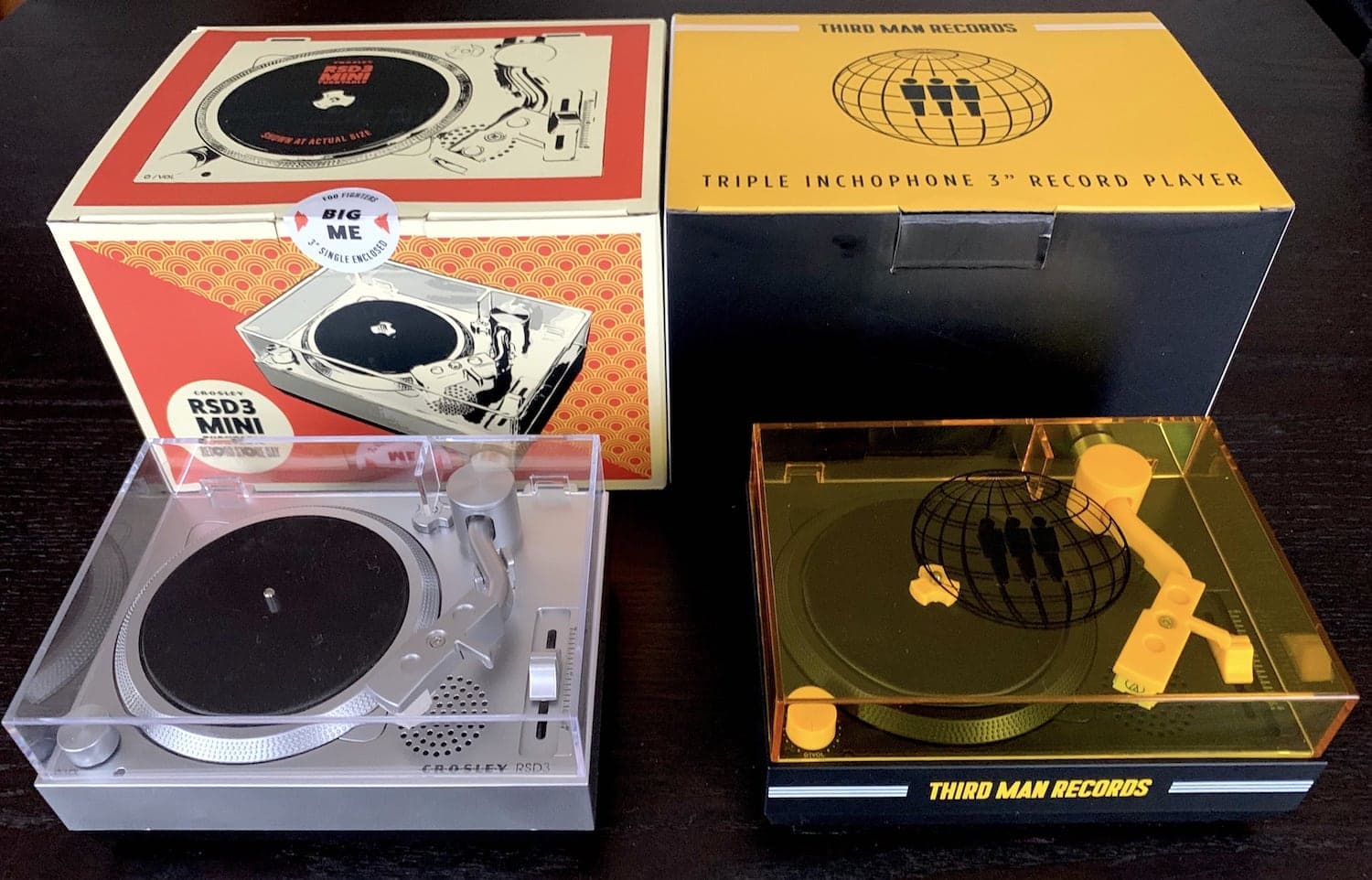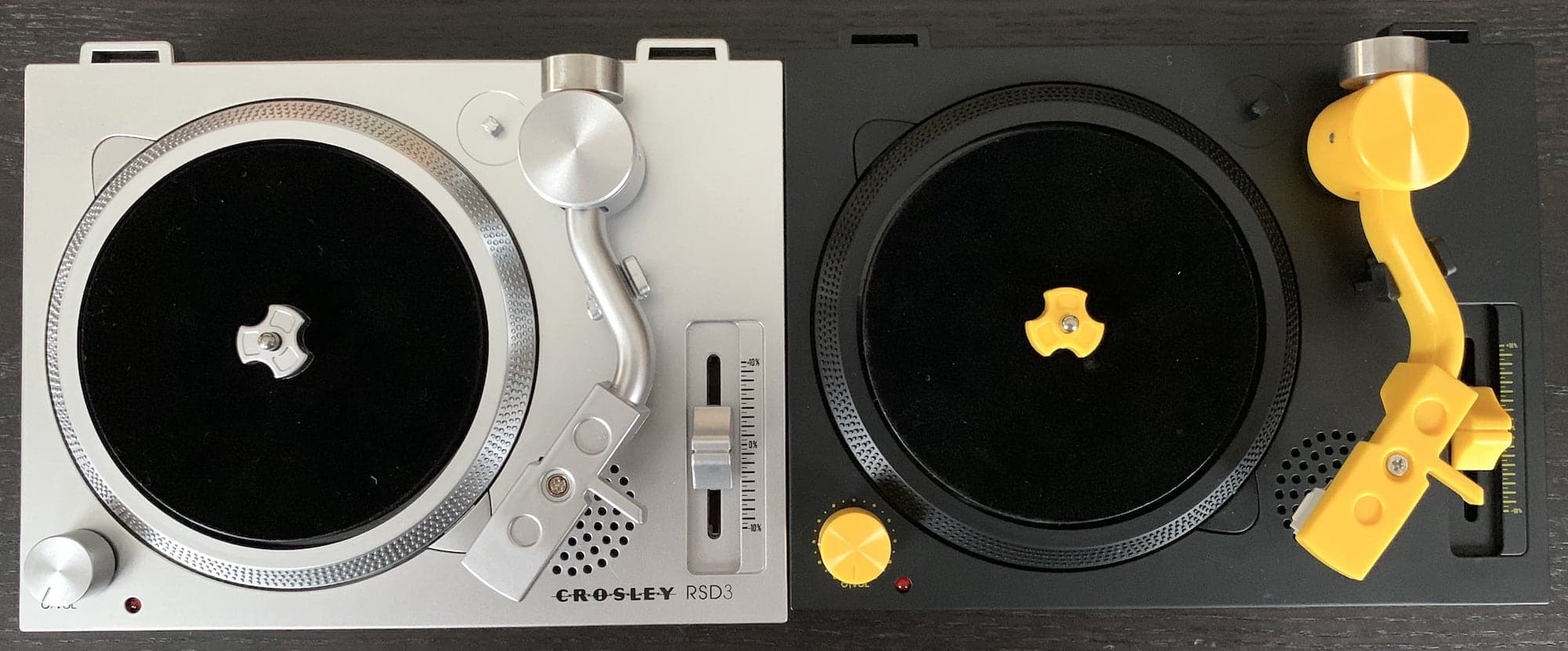 Review
Aside from aesthetics, the fit and finish of the Third Man version is much nicer than the standard version (at least the one we have on hand), possibly due to luck of the draw with manufacturing standards, or maybe because fewer of this colorway were produced their quality control was higher, but either way, the warble and inconsistent speed we saw with the standard Crosley player is not evidenced in this version. Even the speaker sounds clearer and doesn't distort until higher volumes than the standard edition.
It is possible that our specific standard unit is a lemon, but when comparing the two the Third Man Triple Inchophone sounds vastly superior to the standard silver model.
Packaging
There are no markings on most sides of the box, aside from the top and a Crosley logo on the right hand side.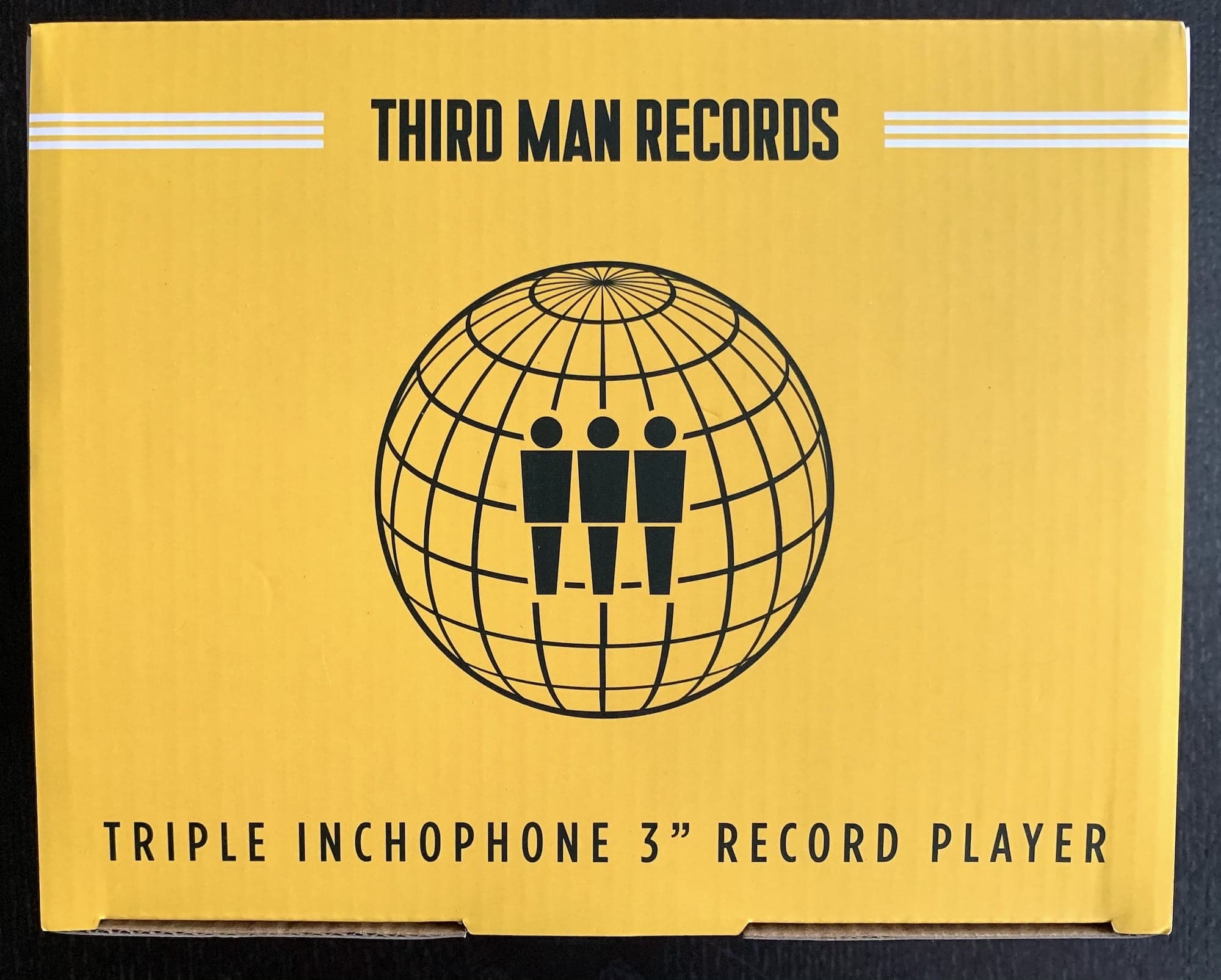 Photos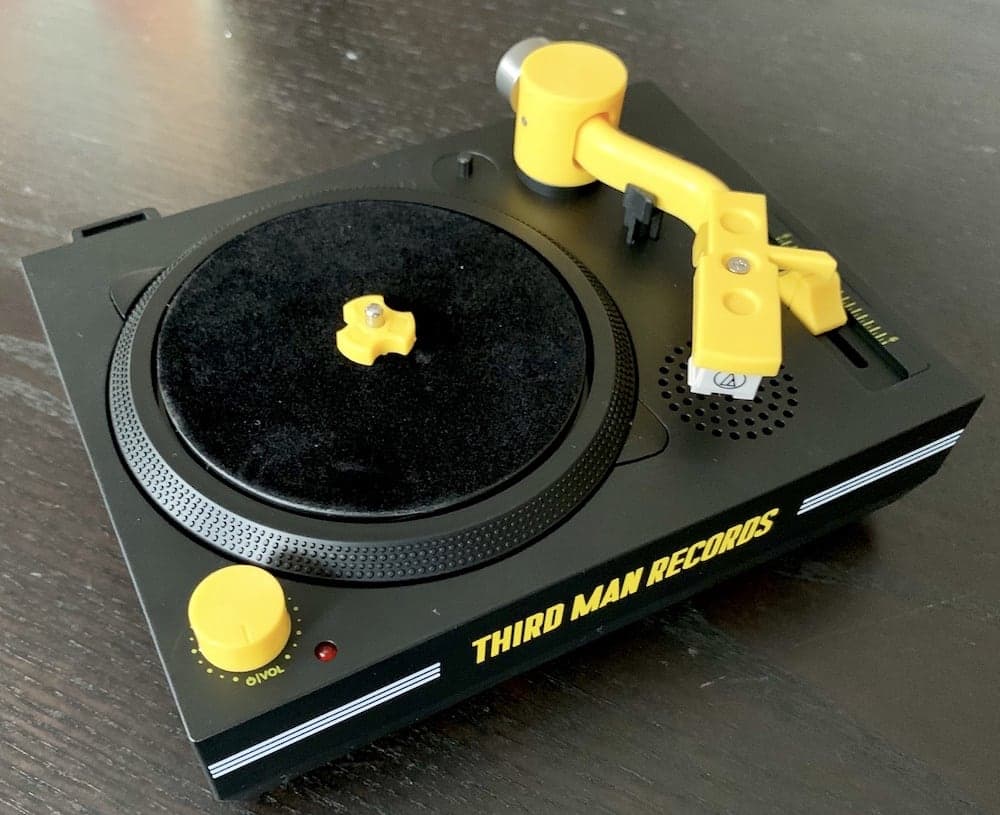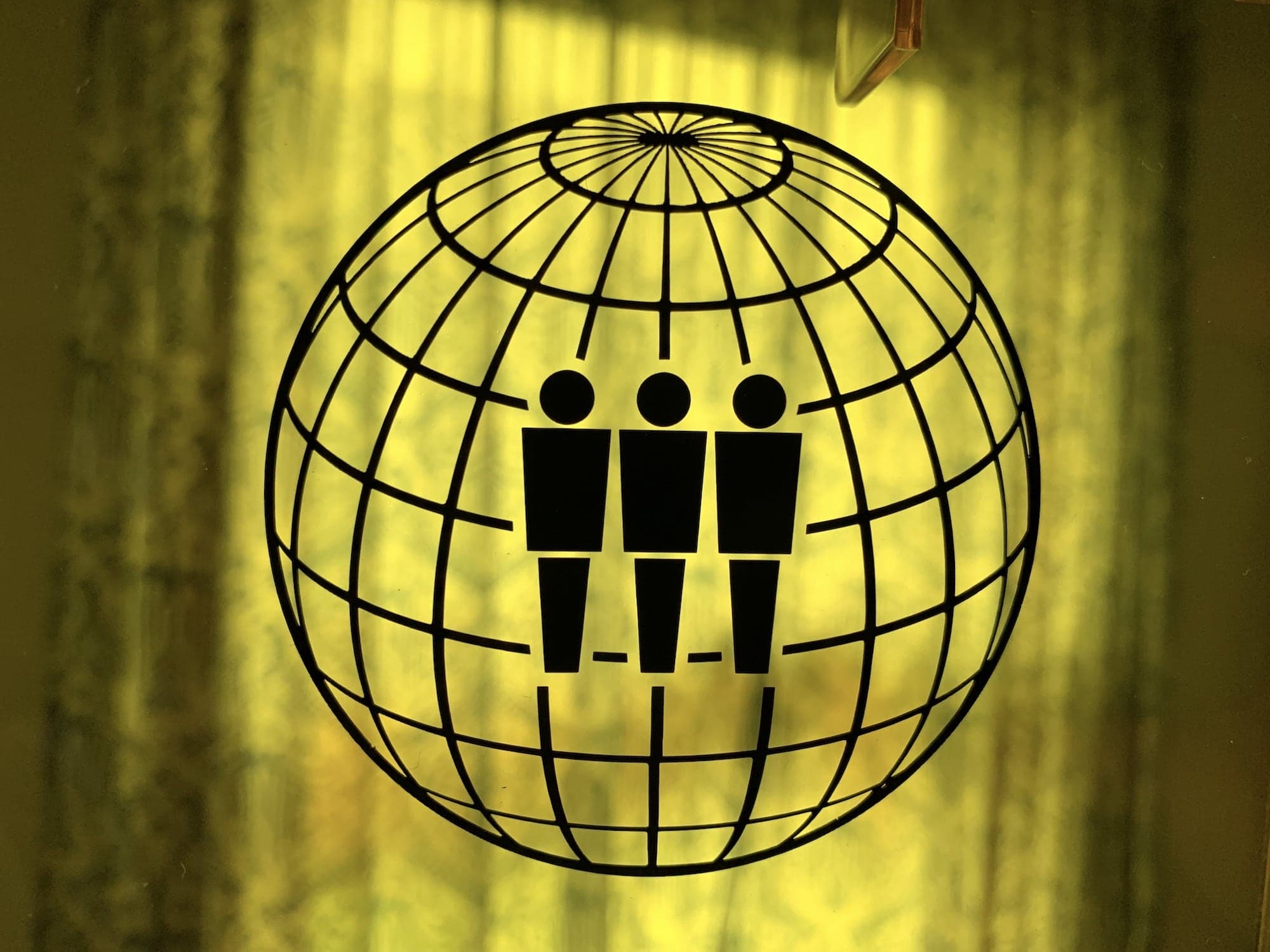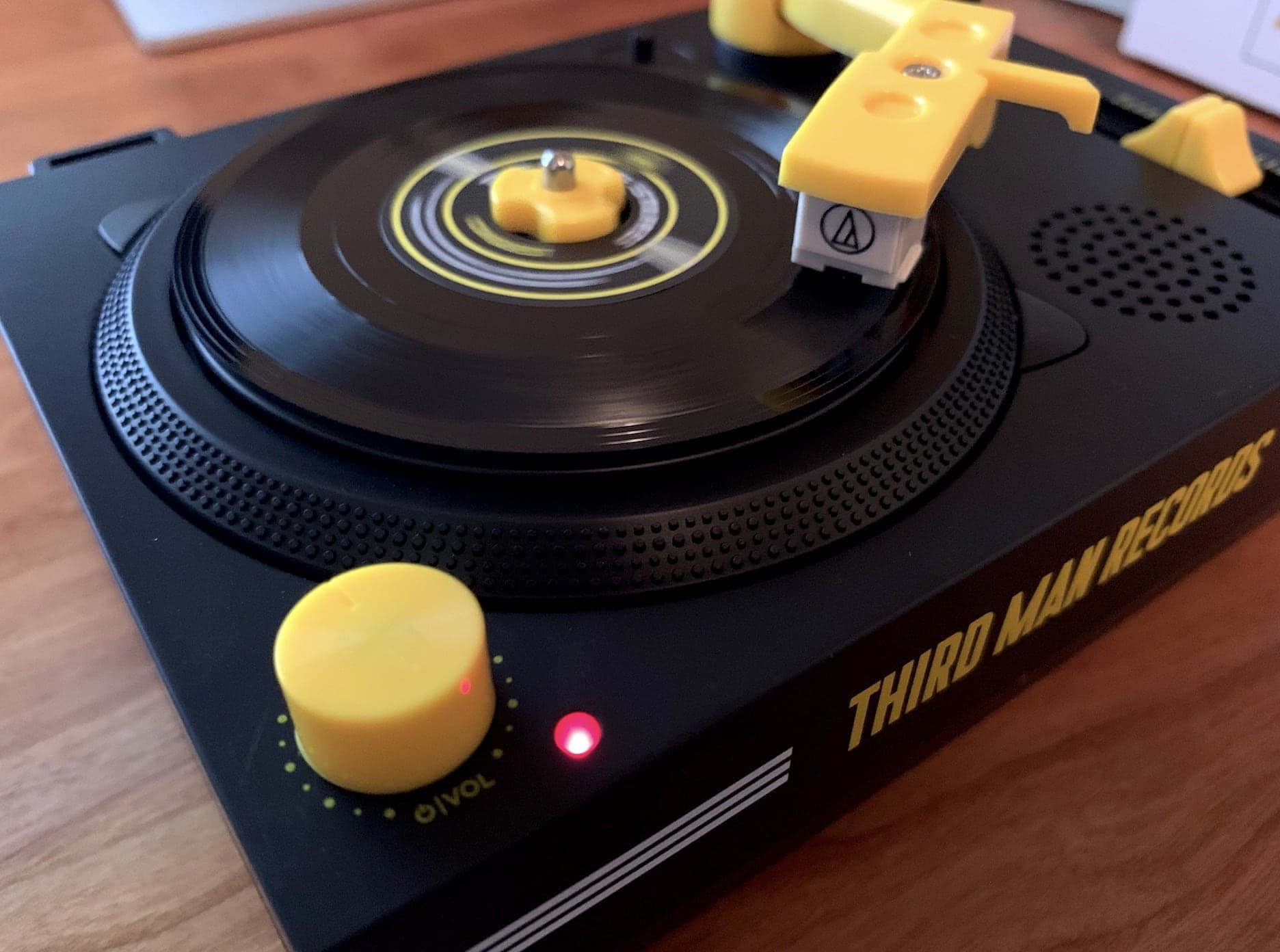 Media