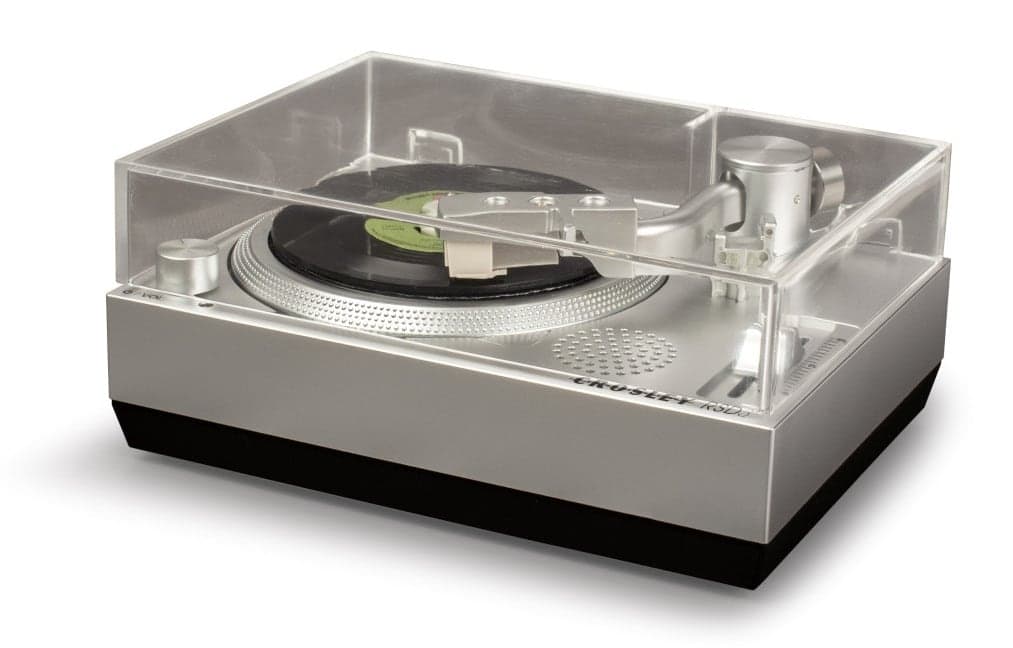 Details
2019 Record Store Day Exclusive Turntable
Includes Foo Fighters "Big Me" 3-inch Vinyl Record
Plays 3-inch Records
Built-in Speaker
Belt-driven Turntable Mechanism
Fully Supported TurntablePlatter
USB or Battery Powered (4AA Batteries Required, not included)
AT-3600 Moving Magnet Cartridge (NP5 Needle)
Clear Dust Cover
Pitch Control (±10% increments)
Two 3-inch Large-Hole Post Adapters Included
Headphones / Aux Out
Cables Included:

Aux Cable
Aux to RCA Adaptor
USB to Mini USB Charging Cord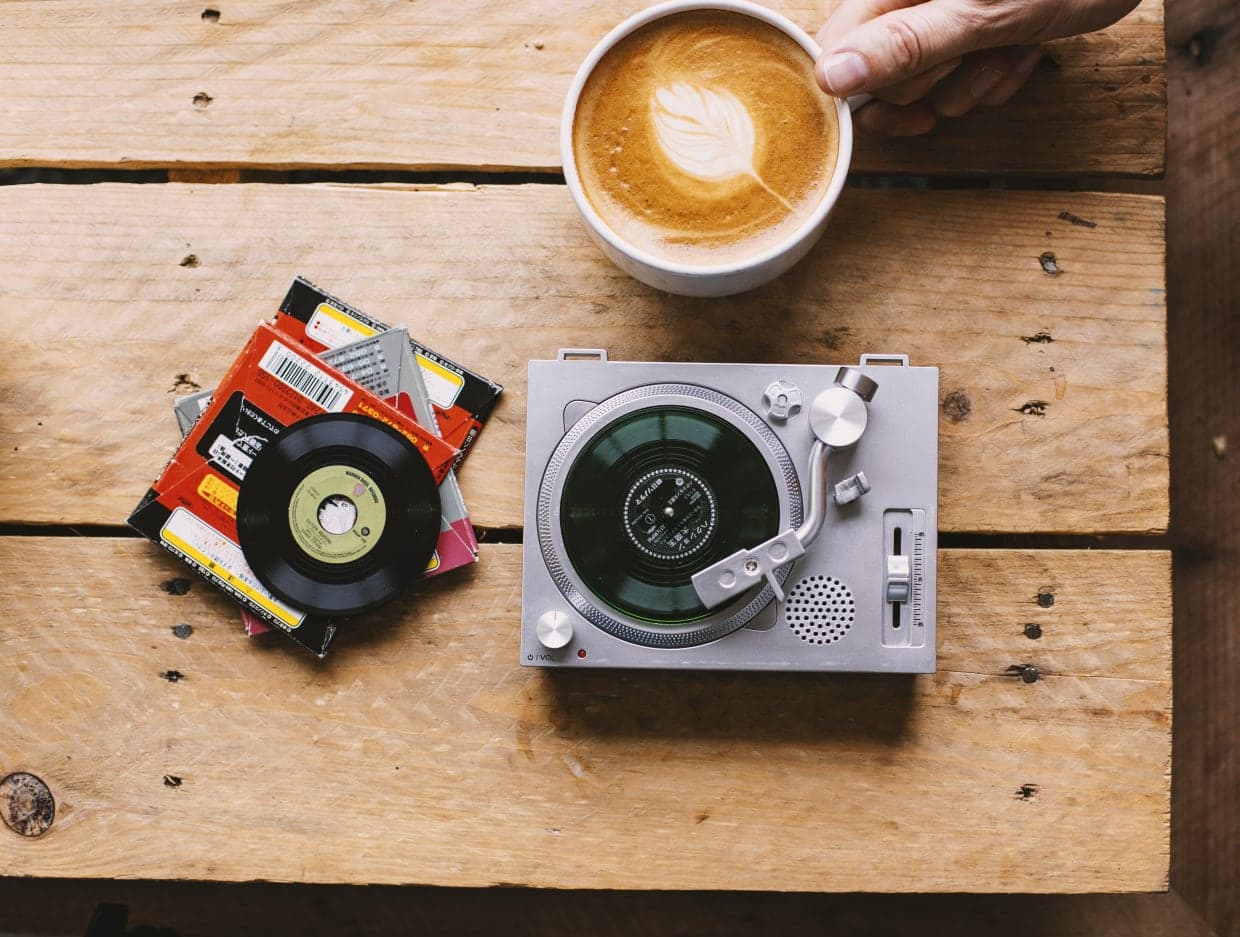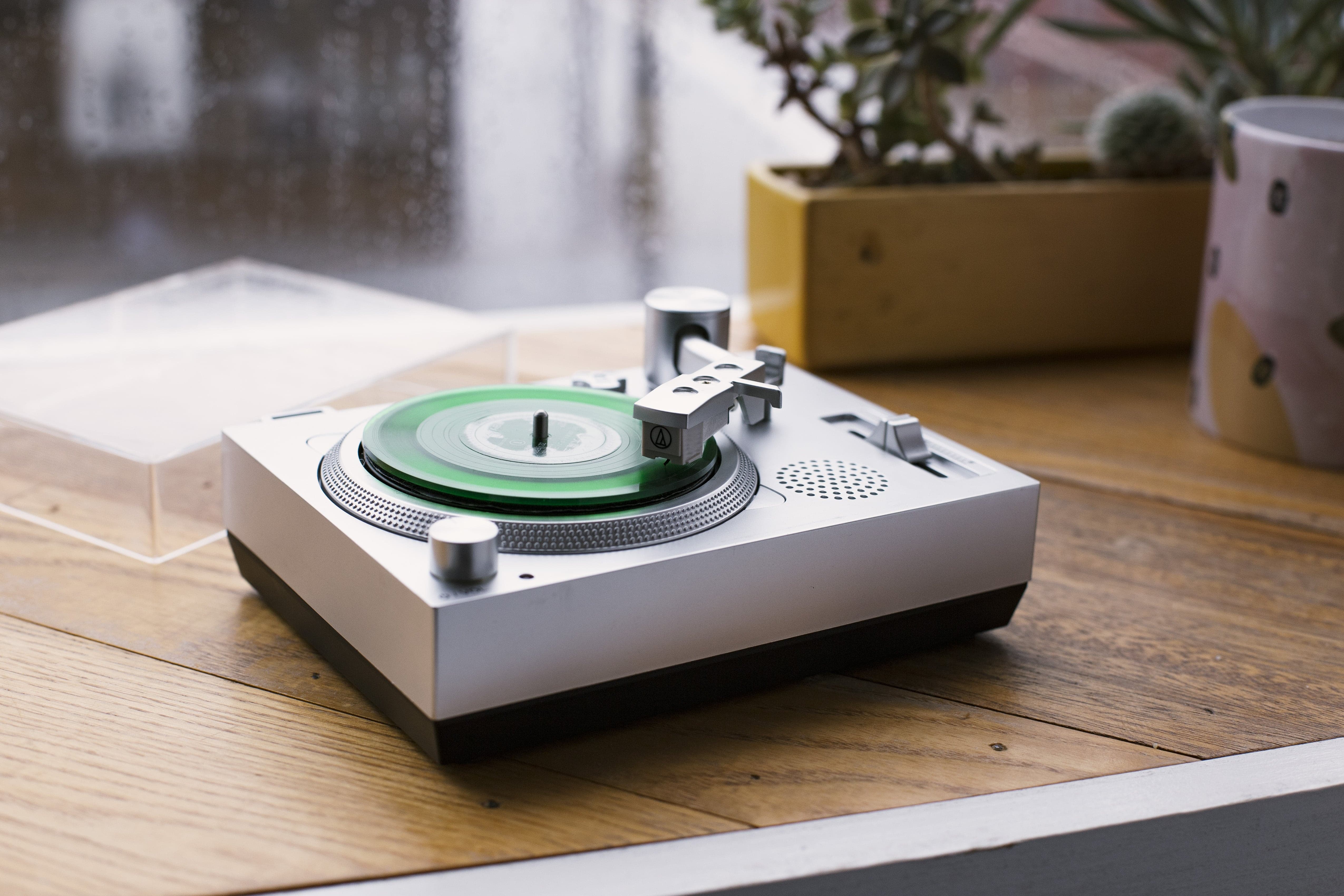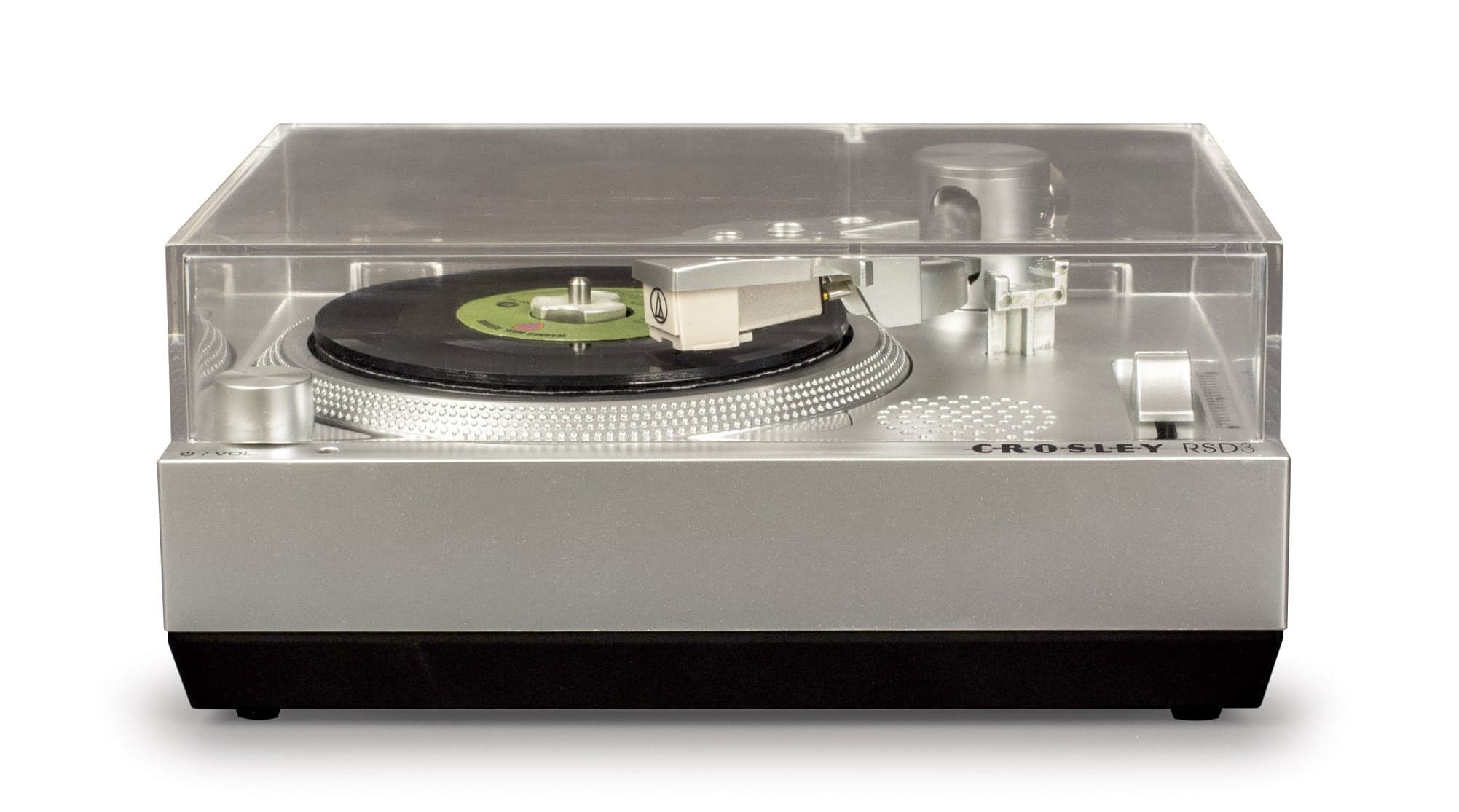 Additional Specs
MSRP: $69.95
Color: SILVER (CR6037A-SI)
Unit size: 6.125" (w) x 2.875" (h) x 4.75" (d)
Unit Weight: 1 lb.
Retail Box: 8" (w) x 5" (h) x 6.5" (d) - 1.4 lbs.
UPC - 710244228640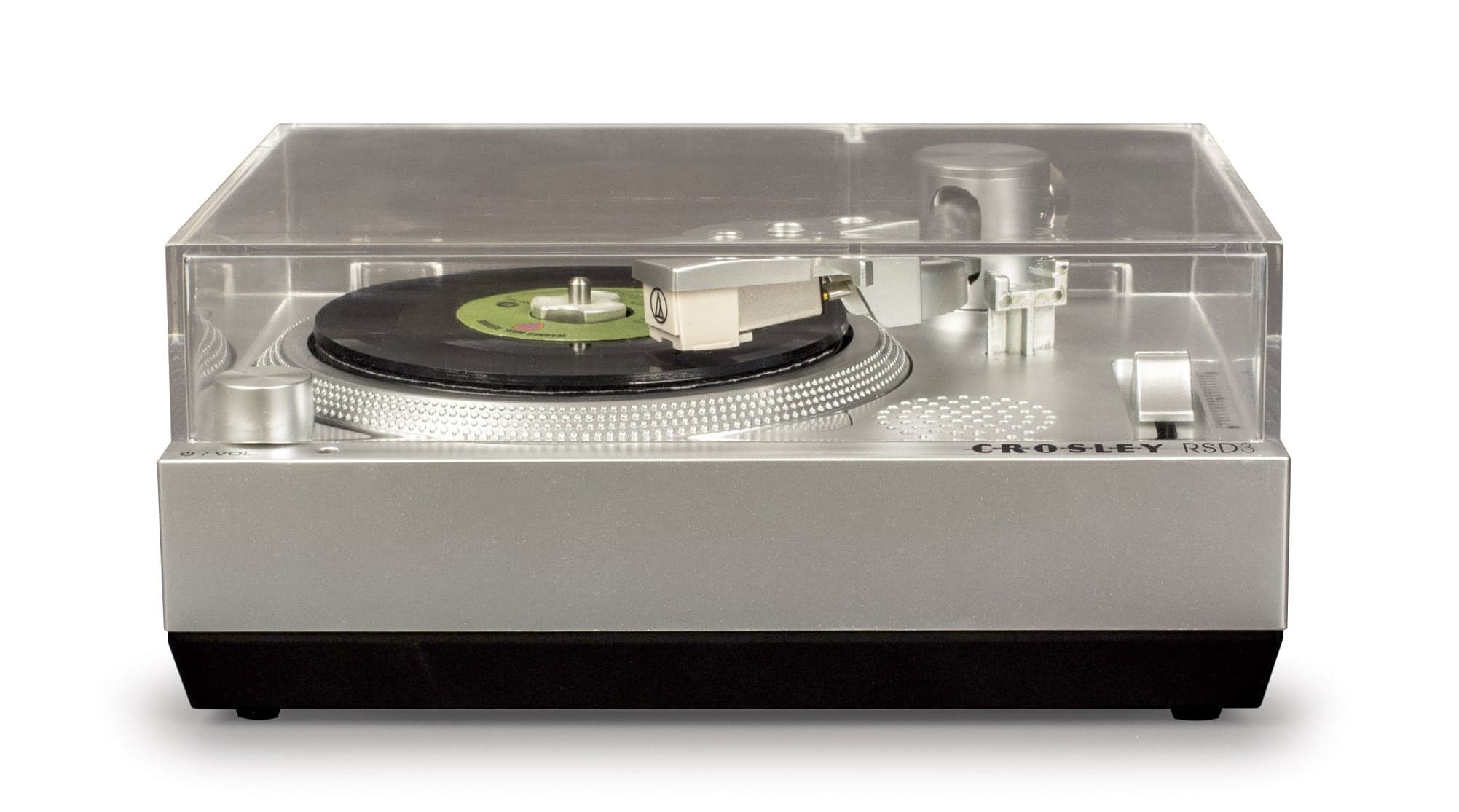 Alternate Editions
In addition to the standard edition, Crosley also produced some branded special editions for other record labels and artists, all also available only on Record Store Day 2019: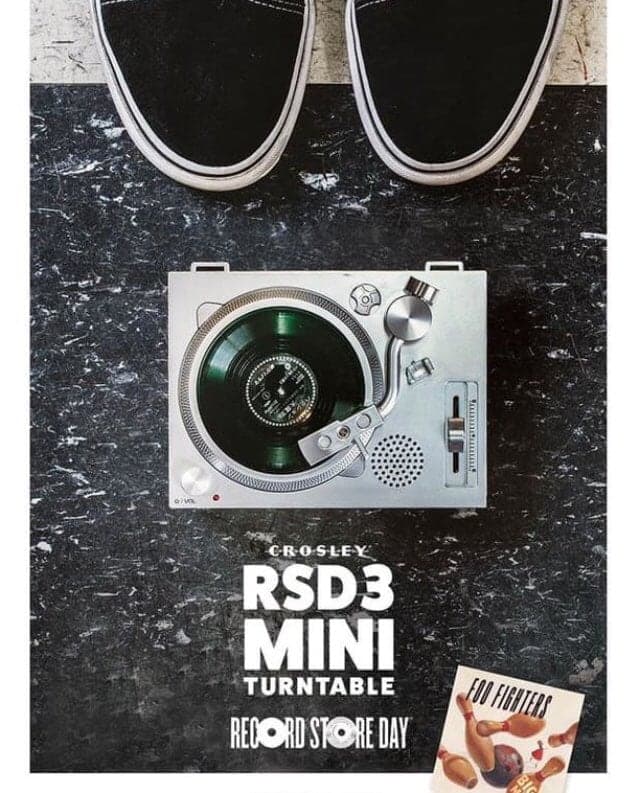 Media
Pitch Control Demo
Why does such a tiny turntable have a pitch control? Is Crosley intending people to DJ with these?
The reason is likely because the Technics SL-1200 turntable that it was modeled after has one.
It's nice to see some enterprising DJs trying it out, though: